MONTES ALPHA CARMENERE 2017
Country: Chile, Colchagua Valley.
Grape Varieties: Carmenère 90%, Cabernet Sauvignon 10%

AWARDS
Wine Enthusiast: 91/100

Vineyards: The vineyards that produce Alpha Carmenère are located in two very important zones of the Colchagua Valley—Apalta and Marchigüe. Apalta is diverse, with some zones that are highly influenced by the Tinguiririca River and others influenced by floods and material fallen from the mountains. The soil tends to be deeper on the plain and shallower at the foot of the mountains and higher up areas. Carmenère vineyards are better when planted on flat land, where the soil is deeper and has moderate moisture retention. Marchigüe is flatter with more gentle hills. Its soils are shallow, in some places it is no more than 60 cm, with medium clay content and a high capacity for water retention. The Carmenere vineyards are located in the lower, flatter zones that are deep and have high moisture retention. the vineyards have a density of 5,555 plants per hectare (2,250/acre) and are double guyot trained for an approximate yield of 9,000 kg/ha (3.6 ton/acre). With regards to Carmenère, the leaves closest to the bunches are removed in early January, leaving the bunches completely exposed to achieve even ripening and good levels of acidity and phenolic potential.

Harvest Period: 30th March-29th April Harvest Report: The 2016–2017 season was characterized by a dry winter. Therefore we had to be very efficient in collecting water and applying all of sustainable irrigation concepts throughout the season until harvest. Only a few isolated cases of frost were recorded during the rather benevolent spring. To an extent, there was an overall decrease in the yield of reds which was primarily due to a low floral induction in the previous year and limited water availability. The unusually high maximum temperatures during the summer months of January and February had a tremendous influence on the ripening process and accelerated the accumulation of sugars in comparison to previous years. However, the month of March has very cool afternoons, decreasing the heat summation and improving the daily temperature oscillation, which is a positive thing. It enabled us to wait for the tannins to ripen, which is especially important in this variety. At the time of harvest, the grapes were extremely healthy and were picked at optimal ripeness and flavor parameters.

Tasting Notes: As always, this Carmenère is intense red color with a violet hue. It offers numerous aromas of tremendous intensity. It clearly expresses notes of ripe fruits, berries, and black plums. Candied notes also appear, along with a very interesting toasted profile that leaves notes of coffee, tobacco, and dulce de leche (caramel). It is smooth on the palate with very good body and a long, vibrant finish.

Food Pairing: Red Meat, Pastas, Cheese, White Meat
Product Id: 0325

For orders €100,00 or more we deliver free to your place (within city limits)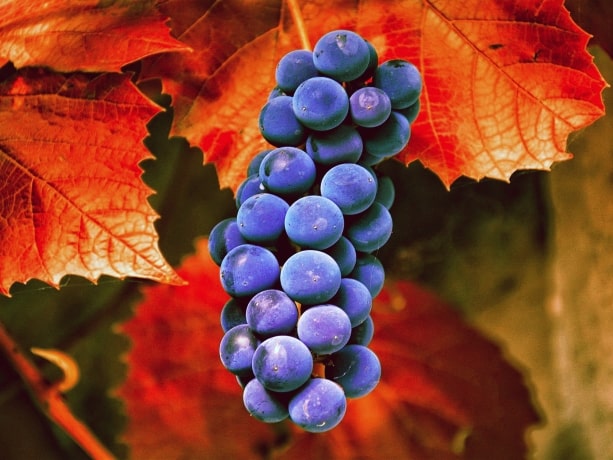 Carménère
Chile is the bastion of the Carménère grape today but during the early 19th century it was one of the most widely cultivated grape varieties in the Médoc and Graves regions of Bordeaux where it was a valued blending partner of Cabernet Franc. However its susceptibility to the twin evils of phylloxera and oidium led to growers uprooting it in the 1860s and replacing it with better yielding grape varieties such as Merlot.

It was first introduced in Chile in the 19th century where it thrived on the country's phylloxera-free vineyards, as most of its vines are planted on native rootstock. For a long time it stayed in obscurity, as it was mixed with Merlot plantings in the vineyards but now is being identified, vinified and labelled separately.

In Chile it accounts nowadays for about 8,000 hectares or 8 percent of the national vineyard and it is typically blended with Cabernet Sauvignon and Merlot, imparting succulent and luxurious fuitness.

Carménère wines are deeply coloured and are usually well structured with smooth, well-rounded tannins, and ripe berry fruit flavours. Cooler climate regions, like the coastal Limari in Chile, produce an earthy, leaner, more elegant style with crunchy red fruit and green pepper flavours. Warmer climates, like in Maipo, give concentrated, heady wines, inky-coloured and with opulent notes of dark chocolate, soy sauce and black pepper.