MONTES ALPHA CARMENERE 2019
Country: Chile, Colchagua Valley.
Grape Varieties: Carmenère 90%, Cabernet Sauvignon 10%

AWARDS
James Suckling - 2021 93/100
VINOUS - 2021 90/100
WINE SPECTATOR - 2021 91/100

Montes Alpha is the pioneer wine that showed the way for all other Chilean premium wines. It remains #1 in the Chilean premium wine niche, Montes having proven early on credibility as a world-class premium wine producer. All Montes Alpha wines have received `Top Scoring` and `Best Value` from the influential Wine Spectator magazine: quite an achievement for Chilean wines at this price level.

Ageing: 55% of the wine was aged for 12 months in first, second, and third-use French oak barrels.

Tasting Notes: The intense nose offers pleasing notes of ripe black and red fruits such as blackberries, figs, and dried plums. Spicy notes of nutmeg and black pepper lie over a back of tobacco and leather with a subtle balsamic aroma that envelops aromas of pastry and dark chocolate. The palate is well balanced, lush, and structured, while soft tannins lend the wine a sweet sensation that opens the way to a long and very elegant finish.

Food Pairing: Highly recommended with red meats, Mongolian beef, pork chops, spaghetti Bolognese, lamb chops, or mushroom ravioli.


Case Bottles: 12
Product Id: 0325

For orders €50,00 and above we deliver free to your place
For orders below €50,00 delivery charge €10,00
within city limits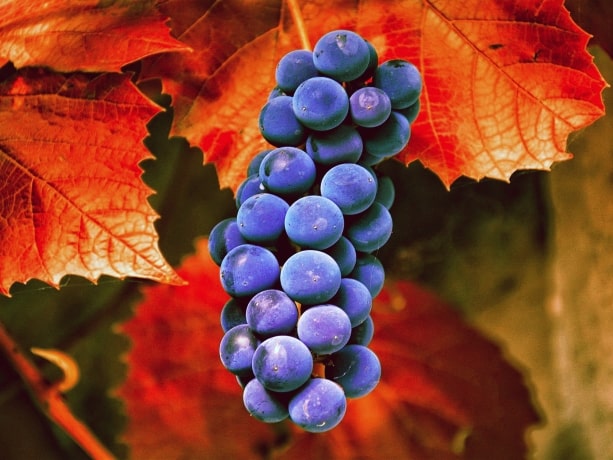 Carménère
Chile is the bastion of the Carménère grape today but during the early 19th century it was one of the most widely cultivated grape varieties in the Médoc and Graves regions of Bordeaux where it was a valued blending partner of Cabernet Franc. However its susceptibility to the twin evils of phylloxera and oidium led to growers uprooting it in the 1860s and replacing it with better yielding grape varieties such as Merlot.

It was first introduced in Chile in the 19th century where it thrived on the country's phylloxera-free vineyards, as most of its vines are planted on native rootstock. For a long time it stayed in obscurity, as it was mixed with Merlot plantings in the vineyards but now is being identified, vinified and labelled separately.

In Chile it accounts nowadays for about 8,000 hectares or 8 percent of the national vineyard and it is typically blended with Cabernet Sauvignon and Merlot, imparting succulent and luxurious fuitness.

Carménère wines are deeply coloured and are usually well structured with smooth, well-rounded tannins, and ripe berry fruit flavours. Cooler climate regions, like the coastal Limari in Chile, produce an earthy, leaner, more elegant style with crunchy red fruit and green pepper flavours. Warmer climates, like in Maipo, give concentrated, heady wines, inky-coloured and with opulent notes of dark chocolate, soy sauce and black pepper.