LE MACCHIOLE BOLGHERI ROSSO 2020
Country: Italy, Tuscany, Bolgheri
Grape Varieties: Merlot 50%, Cabernet Sauvignon 20%, Cabernet Franc15%, Syrah 15%
AWARDSJames Suckling: 92/100
Robert Parker: 93/100
"

Released to much fanfare amidst the growing popularity for this entry-level appellation on the Tuscan coast, the Le Macchiole 2019 Bolgheri Rosso is a beautiful specimen, thanks to its honest simplicity and its charming approach. The wine reveals good fruit complexity with blue and purple berries contrasted against toasted spice and baked earth. But if anything truly stands out here, it is expert integration and generally seamlessness of the wine`s various moving parts. This is a terrific wine to uncork for a fun family meal with pasta and grilled meats around the kitchen table."
Vinification
: Alcoholic fermentation with indigenous yeasts in steel vats with skins maceration for 15 days
Ageing:
10 months, 80% in oak barriques, 2nd, 3rd and 4th use, 20% concrete
Tasting Notes:
The Bolgheri Rosso of the Le Macchiole winery is a red wine of excellent aromatic tension, in which it seems to exalt the quality of the grapes. The nose reveals aromas of blackberries and cherries, combined with wild spices and withered roses. On the palate, it is full-bodied and structured, with balanced tannins.
Food Pairing:
 Beef and Venison
Case Bottles: 6
Product Id: 0194

For orders €100,00 and above we deliver free to your place
For orders below €100,00 delivery charge €10,00
within city limits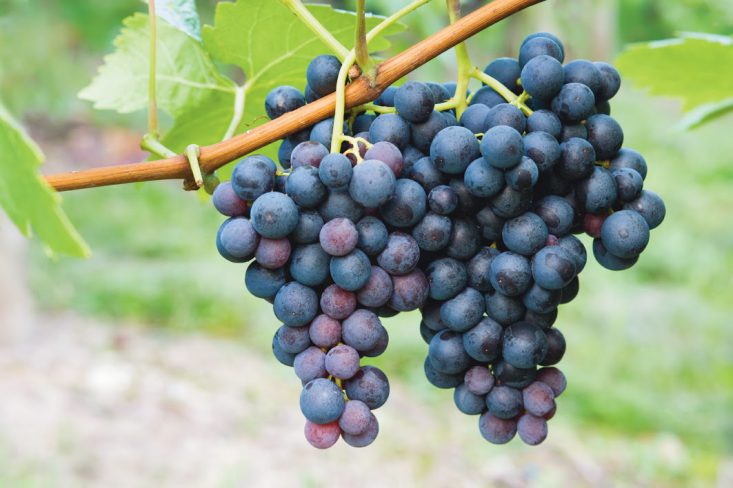 Cab.Sauvignon & Franc & Merlot
Cabernet – Merlot – Syrah blends incorporate some of the world`s most popular red wine grape varieties, each of which are grown in almost every wine-producing country on earth. The Cabernet grapes (both Cabernet Sauvignon and, to a lesser extent, Cabernet Franc) are both classic blending partners for Merlot, whether individually or together. They are in fact the core ingredients of the traditional Bordeaux Blend. Less traditional, but increasingly common, particularly in the New World, is to add a component of Syrah, or Shiraz, to the mix.

Cabernet, Merlot and Syrah are all known for producing full-bodied, tannic styles of wine, so it is no surprise that a blend of these should have a similar style. Cabernet lends its structure and body, as well as classic varietal characters of green pepper and blackcurrant. Merlot adds a round, juicy mouthfeel, with Syrah giving the wines spicy, fruity overtones. While there are no hard and fast rules on the proportions used, the Bordeaux varieties tend to dominate, with Syrah used in much smaller quantities.

This wine is decidedly New World in approach, but the blend has been adopted by various Old World producers over the past couple of decades. It has become very popular in Tuscany, where many Italian producers are making export-oriented interpretations of the wine. It is also seen in Spain and along the Mediterranean coast of France, despite not being a permitted blend in any major appellations. This change has come in response to market demands and goes against the grain of tradition; there is little or no precedent in any French wine region for blending Rhone Valley varieties such as Syrah with the Bordeaux varieties.

The United States and Australia are leading the charge on this blend in the new world, making rich, ripe wines from Cabernet, Merlot and Syrah (or Shiraz as it is known down under). In the Barossa Valley and McLaren Vale wine regions, Shiraz is often dominant, and the wines have more chocolate and mocha characteristics. In the U.S., the blend is found along the west coast, particularly in the Napa and Columbia Valleys of California and Washington respectively.

Blends of Cabernet, Merlot and Syrah are made at various levels of quality, from drink-now styles to more concentrated examples that can be cellared for many years.