BERTANI DUE UVE 2019
Country: Italy, Veneto
Grape Varieties: 50% Pinot Gris, 50% Sauvignon Blanc


Tasting Notes: A straw-yellow colour. The typical aromas of the Sauvignon are tangy on the nose; sage, ripe peach, elderflower and green pepper. The Pinot Grigio dominates on the palate, with good balance between tanginess and crisp acidity. A lingering aftertaste.

Food Pairings: Perfect as an aperitif, it goes well with salads, delicate-flavoured pasta dishes and white meat.

Due Uve is made from the combination of two grape varieties, chosen and put together to bring out the best in each other. The body and elegance of the Pinot Grigio, combined with the typical overtones of Sauvignon Blanc, make for a really original creation with great character and personality.
Case Bottles: 6
Product Id: 0523

For orders €100,00 and above we deliver free to your place
For orders below €100,00 delivery charge €10,00
within city limits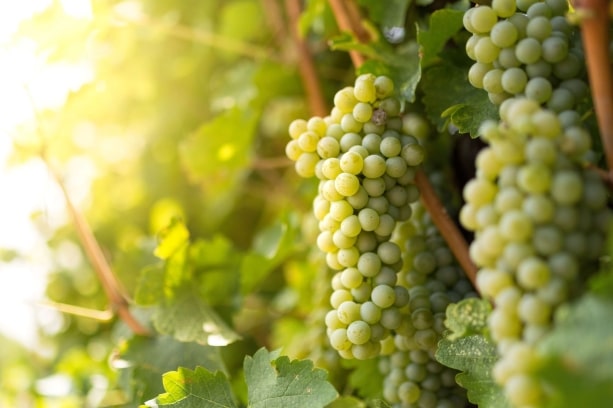 Pinot Gris / Sauvignon Blanc
Pinot Gris – Sauvignon Blanc wines are made from two Old World grape varieties that have been adopted by the New World with great success. More commonly made as varietal wines, Pinot Gris and Sauvignon Blanc are both distinctively aromatic when produced in those styles in the southern hemisphere. The blend of the two is generally associated with lower-quality wine (the best wines will be released as regional or single-vineyard products), but some promising examples do exist in the value category.

Sauvignon Blanc, the mainstay of New Zealand`s wine industry, is produced in huge volumes there and in Australia. The pungent cut-grass, passionfruit and gooseberry aromatics that are so characteristic of New World Sauvignon Blanc are easily identifiable in any wine where it makes more than a fleeting appearance.

Pinot Gris, the weightier of the two varieties, gives the blend its body, while Sauvignon adds more acid and freshness. The blend typically displays various stonefruit flavors, highlighted by peach, nectarine and apricot, and sometimes has a high level of alcohol if the Pinot Gris is grown in a hot climate.

Theoretically, the Pinot Gris and Sauvignon Blanc blend is possible anywhere, but it is most commonly found in bulk-production wines made in Australia and New Zealand.