BERTANI PINOT GRIGIO VELANTE 2018/2019
Country: Italy, Veneto
Grape Varieties: 100% Pinot Grigio
Tasting Notes: A golden yellow colour. An aroma of Golden Delicious apples, ripe pear and peach. It is a Pinot Grigio with good density and good balance between acidity and plushness.

Food Pairings: Perfect with light starters, salads, fish pasta dishes, risottos and boiled meats.

The grapes are grown in vineyards on the plains and in the hills of Venezia Giulia. This monovarietal Pinot Grigio is a fresh wine with an intense taste that expresses the true essence of the grape variety. Elegant, mineral, sapid and racy, it is a carefree and light wine with taste.
Case Bottles: 6
Product Id: 0525

For orders €100,00 or more we deliver free to your place (within city limits)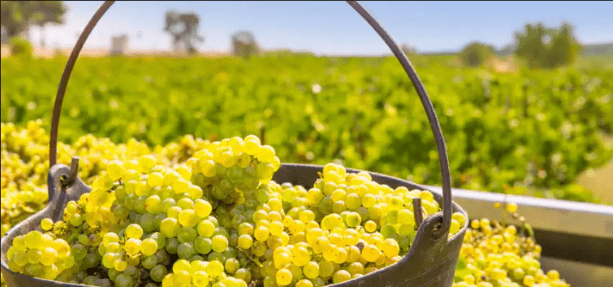 Pinot Gris/Pinot Grigio
A first class grape variety grown in Alsace, where it is known as Tokay Pinot Gris, and in Italy, where it is called Pinot Grigio. In Alsace it is best suited to the deep, clay rich soils found in the north of the region where it produces richly honeyed, dry whites as well as superb sweet late harvest wines. At its best it combines the heady perfume and rich aroma of Gewürztraminer with the acidity one associates with Riesling. It ages very well, developing rich buttery characteristics.

In Northern Italy Pinot Grigio produces many thin undistinguished dry whites. However it comes into its own in Friuli-Venezia and the Alto Adige. Pinot Gris is now grown with notable success in Oregon in the USA and in New Zealand.