FAZI BATTAGLIA TITULUS VERDICCHIO DOC 2019
Country: Italy, Marche, Verdicchio Dei Castelli Di Jesi 
Grape Varieties: Verdicchio
Tasting Notes: Pale straw with jade hues during the first months. Intense bouquet of peach, apple, roses, characteristic of the noble Verdicchio grape. Refreshing, sapid, with a pleasant bitter almond finish.

Food Pairing: White Fish

Produced in the Classico area of Verdicchio dei Castelli di Jesi. Titulus is made exclusively from Verdicchio grapes that are selected and hand-picked in the beautiful hillside vineyards owned by the winery.
Case Bottles: 6
Product Id: 0528

For orders €100,00 or more we deliver free to your place (within city limits)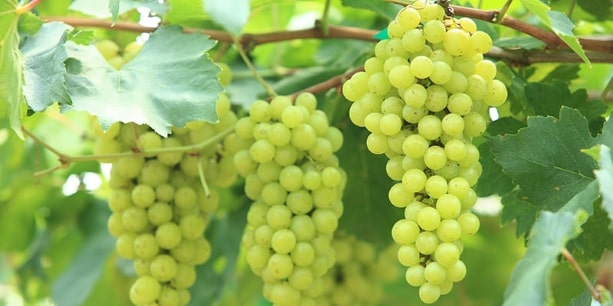 Verdicchio
Verdicchio is one of the most widely planted white grape varieties in the Marche region of central Italy. It has been cultivated for over 600 years and is the grape behind two of the Marche`s most important DOCs – Verdicchio dei Castelli di Jesi, to the west of Ancona and 20 miles from the Adriatic Sea, and Verdicchio di Matelica, further inland and at a higher altitude, close to the Umbria border.

Verdicchio`s name is derived from verde, meaning green, referring to the yellowish-green skin of the grape, which gives the wine a subtle, greenish hue. It produces crisp, dry, mineral wines of naturally high acidity, often with hints of citrus fruits and almonds. It is also well suited to the production of sparkling wine and Verdicchio was one of the first Italian spumantes back in the 19th century.

Verdicchio has recently been proven to be identical to Trebbiano di Soave, Trebbiano di Lugana (aka Turbiana) and Trebbiano Veltenesi.