MONTES ALPHA SPECIAL CUVEE 2017
Country: Chile, Colchagua Valley.
Grape Varieties: Cabernet Sauvignon 85%, Syrah 10%, Carmenère 5%.

Vineyards: The Cabernet Sauvignon vineyards that produce our Montes Alpha Special Cuvée are located at the Finca de Marchigüe estate in the Colchagua Valley. Marchigüe is generally flattish, with low to moderately steep, rolling hills. Its soils are rather shallow and, in some cases, no more than 60 cm deep, with medium clay content and a high capacity for water retention. The Cabernet Sauvignon vineyards are located in the flatter areas, with a high content of rounded stones and red clay. The small, complementary percentages of Syrah and Carmenère in this wine grow in parcels on moderate slopes, where the natural vigour of the Syrah can be contained, and Carmenère is able to ripen very well. All three varieties are planted to a density of 5,555 plants/hectare (2,250 per acre) and managed in a double Guyot system, yielding approximately 7,000 kg/ha (2.8 ton/acre).

Harvest Cabernet Sauvignon harvest period: 14th-17th April.
Carmenère harvest date: 28th April.
Syrah harvest date: 16th March: The 2016–2017 season was characterized by a dry winter, so we had to be very efficient in collecting rainwater and irrigating sustainably throughout the season, up until harvest. Only a few, isolated incidences of frost were recorded during the rather benign spring. The overall yield of red varieties, however, was down somewhat, mainly because of reduced floral induction in late spring, as well as the restricted availability of water. Unusually high top temperatures in the summer months of January and February had a pronounced influence on the ripening process, accelerating the accumulation of sugars compared to the same period in previous years. Very cool afternoons in March, however, lowered heat summation and heightened daily temperature oscillation, resulting in a deepening of colour and more time for the tannins to ripen fully.

Tasting Notes: With its characteristic deep, carmine-red colour, this newly released vintage of Montes Alpha Special Cuvée Cabernet Sauvignon is a faithful reflection of its terroir. Intensely aromatic, with a predominance of ripe red fruits such as strawberry, cherry, and plum, along with jamminess and notes of chocolate, complemented by toast and vanilla from ageing in French oak. Full-bodied and very smooth on the palate, with aromas and flavours complementing each other perfectly, followed by a long, lingering finish.

Food Pairing: Red Meat, Charcuterie, Cheese

Montes Alpha Special Cuvée Cabernet Sauvignon, is a new milestone that came to life as a result of the self imposed challenge set by the team of viticulturists and winemakers, headed by Aurelio Montes, to elevate our quality, crafting a new generation of wines superior to Montes Alpha.


Case Bottles: 12
Product Id: 0369

For orders €100,00 or more we deliver free to your place (within city limits)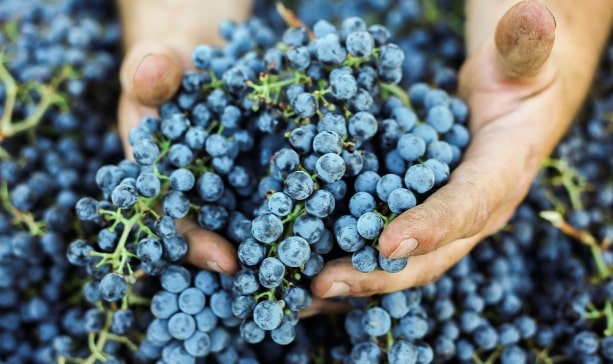 Cab.Sauvignon
The most famous red wine grape in the world and one of the most widely planted.

It is adaptable to a wide range of soils, although it performs particularly well on well-drained, low-fertile soils. It has small, dusty, black-blue berries with thick skins that produce deeply coloured, full-bodied wines with notable tannins. Its spiritual home is the Médoc and Graves regions of Bordeaux where it thrives on the well-drained gravel-rich soils producing tannic wines with piercing blackcurrant fruits that develop complex cedarwood and cigar box nuances when fully mature.

The grape is widely planted in California where Cabernet Sauvignon based wines are distinguished by their rich mixture of cassis, mint, eucalyptus and vanilla oak. It is planted across Australia and with particular success in Coonawarra where it is suited to the famed Terra Rossa soil. In Italy barrique aged Cabernet Sauvignon is a key component in Super Tuscans such as Tignanello and Sassicaia, either on its own or as part of a blend with Sangiovese.