LA SPINETTA BIANCOSPINO MOSCATO D'ASTI 2021
Country: Italy, Piedmont
Grape variety: 100% Moscato
Average age of vines: 45 years

Wine Tasting: Delicate and fragrant like the flower from which it takes its name (elderflower), the Moscato Biancospino shows elegant hints of citrus and white flowers. The tasting confirms notes of mandarin, lime, and geranium flowers. With delicious minerality, this is a wine that invites you to pour yourself a second glass to be enjoyed.

Food Pairings: Outstanding balance and a light sparkle make this traditional dessert wine an appropriate choice for an aperitif or a refreshing splash with brunch


Case Bottles: 6
Product Id: 0132

For orders €100,00 and above we deliver free to your place
For orders below €100,00 delivery charge €10,00
within city limits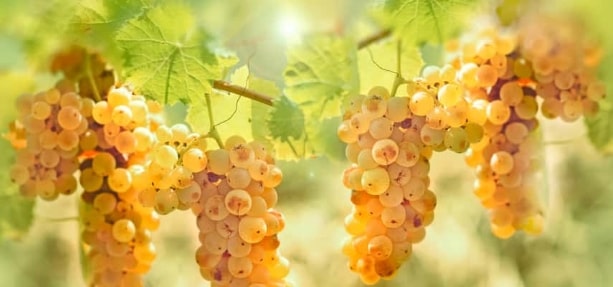 Muscat
Muscat refers to a family of grapes of which there are around 200 different branches. Muscat Blancs à Petits Grains is the most noble of the variety and makes the best and most distinctive wines. It is the only wine grape that produces wines that actually taste of grapes, and can produce a range of wines from pale, bone dry whites, through to golden yellow, rich, sweet wines.

In Alsace, two types of Muscat are grown - Muscat Blancs à Petits Grains and Muscat Ottonel. They are usually blended to produce wines that tend to be light and dry with a fruity, musky character and an intensely aromatic bouquet. Intensely sweet late harvest wines are also produced.

Muscat de Beaumes de Venise is one of the best Vin Doux Naturels in France. This is produced by adding grape spirit to the partly fermented must.

In Australia Muscat à Petit Grains is used to produce the fortified Liqueur Muscats of Victoria (esp. Rutherglen). These are extraordinary wines - dark and treacly with a sensational perfume of orange, raisins and honey.