BERTANI "CATULLO" VALPOLICELLA RIPASSO CLASSICO SUPERIORE DOC 2016
Country: Italy, Tenuta Novare, Valpolicella Classica
Grape Varieties: 70% Corvina Veronesse, 20% Corvinone, 10% Rondinella
AWARDS
Decanter 91/100

The Bertani Catullo Valpolicella Ripasso DOC Classico Superiore is a masterpiece of the traditional Ripasso wine-making technique, where the Valpolicella Classico wine is passed through a second fermentation before making its way into our glasses. 

Winemaking:
Second fermentation «Ripasso». In March, the fresh, young vintage Valpolicella undergoes a secondary fermentation on the still slightly sweet Amarone skins. Ageing in 75 hl French oak barrels for 12 months, and one year in concrete vats. Then, the wine rests for about 6 months in the bottle.
Tasting Notes:
Wine of medium body, with gentle spicy notes of vanilla and chocolate and the typical notes of cherry, black cherry and white pepper. On the palate, freshness and drinkability (typical of Valpolicella) combine with a silky tannin structure and an intense aromatic persistence, typical of Amarone. Fresh, soft and sapid finish. An elegant, balanced and harmonic wine with a classic style.
Food Pairing:
Medium-matured cheeses, grilled and roast meat, game.
Click here for Data Sheet
Case Bottles: 6
Product Id: 0046

For orders €100,00 and above we deliver free to your place
For orders below €100,00 delivery charge €10,00
within city limits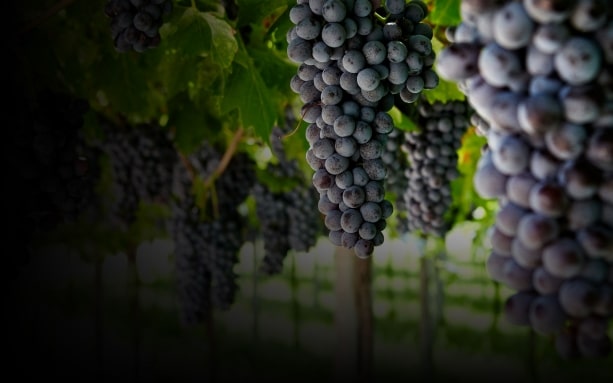 Corvina, Corvinone blend
Corvina is widely grown on the Veneto shore of Lake Garda and the hills of Valpolicella to the north and north-east of Verona. Sometimes known as Corvina Veronese, it is blended with Rondinella and Molinara to produce Valpolicella and Bardolino. It can be a tricky grape to cultivate, as it ripens late and is prone to rot if affected by rains at harvest time. It is a high-yielding grape and quality is very dependent on keeping yields low.

Corvina-based red wines can range in style from a light, cherryish red to the rich, port-like Recioto and Amarone Valpolicella. Most Valpolicella from the plains is pale and insipid, and bears little comparison with Valpolicella Classico from the hills. Some producers such as Allegrini are now producing very high quality 100% Corvina wines.