ST. PATRICE CLOS ST. PATRICE MONOPOLE 2016
Country: France, Rhone, Chateauneuf du Pape
Grape Varieties: Grenache, Mourvedre
AWARDS
Bettane +desseauve: 17.5/20

"An extraordinary crunchiness. The garrigue, bay leaf and thyme bring this domain back to life in a superbly artistic way. A bottle with unforgettable flavours

"


Wine Enthusiast: 96/100

"A beauty in its youth, but a long cellaring should bring out those sexy shades of fur and minerals even more."


Terroir:
 Monopoly of 1.8 hectares in the commune of Châteauneuf-du-Pape. The soils of Clos St Patrice are just as unique as the wine they produce: the dark brown sandy soils that cover most of the Clos give way to a yellow sandy type of soil that covers the rocky substrate, partly covered in worn pebbles.
Vinification and Ageing:
 Whole crops apply for up to 80%. Pre-fermentation maceration and alcoholic fermentation are done in concrete tanks exclusively. Light pumping-over and infusion of grape residues for close to five weeks. Ageing in concrete vats for 14 months. Wines are bottled during the spring and stored in the cellars for an entire year before sale.
Domaine St. Patrice
With origins dating back to the 17th Century under Louis XIV, the estate has recently been revived under the capable hands of new owners Guy Julian and his son Jerome, working with Samuel Montgermont, the charge d`affaires of the Maison Grandes Serres in Chateauneuf.  Today the Domaine produces three wines- the Clos Saint Patrice, the Domain Saint Patrice Chateauneuf, and the beautiful Cotes du Rhone, made entirely of Chateauneuf fruit. The wines are produced organically with deep respect for the terroir, vines are propagated via selection massale. Superb examples of the winemaker's art in a clean, pure and elegant style.
Product Id: 0158

For orders €100,00 and above we deliver free to your place
For orders below €100,00 delivery charge €10,00
within city limits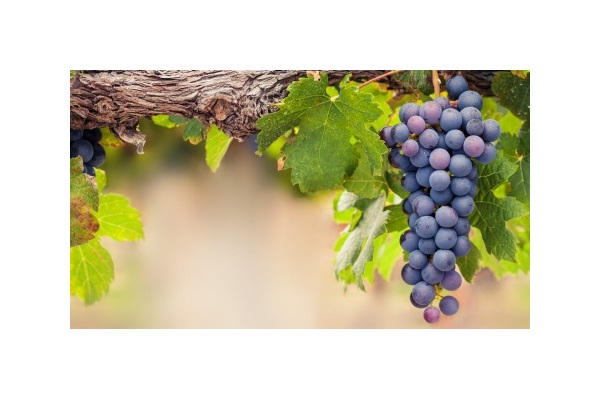 Grenache - Mourvedre
Grenache – Mourvedre wines are a staple of the southern France wine industry, providing some of the most sturdy and respected blends in the region. Grenache, most famous as the key grape of Chateauneuf-du-Pape, and its partner Mourvedre, which finds the most glory in the wines of Bandol, are commonly found together in bottles, often complemented by the peppery Syrah.

The two grapes have a long history together, having coexisted for at least 400 years in the southern Rhone Valley and Provence, as well as in Spain, where they are known as Garnacha and Monastrell. Both varieties have also proved tempting to New World producers: Grenache has now become one of the wine world`s most-traveled grape varieties, gracing vineyards as far away as Australia and California. Mourvedre is also quite well traveled, but lacks the recognition and distribution of Grenache.

While varietal examples of both Grenache and Mourvedre have become commonplace, it is in blends where both varieties shine. Wines made from the two match the rich, fruity nature of Grenache against the structure and distinctive aroma profile of Mourvedre, producing wines which are full bodied and rich, while maintaining vibrant fruit characters.

Wild raspberry, blackberry and dark cherry are typical fruit flavors found in these wines, often with leathery aromas from young Mourvedre. With time, the wine relaxes and may reveal more secondary flavors like pepper and cinnamon. Like all wines, the growing region has a profound effect on Grenache – Mourvedre blends, with wines from New World areas like the Barossa Valley showing much more upfront fruit than those from old vines in Europe.

The Grenache – Mourvedre blend spans a range of quality levels, producing everything from simple table wines to fine, cellar-worthy cuvees, particularly those that fall under the Chateauneuf-du-Pape appellation. Many examples are aged in oak barrels, helping to soften tannins and contribute flavor. Grenache and Mourvedre are also commonly found in the blend of Provence rosé, which is typically light and fresh, with wild strawberry and raspberry flavors.