GIOVANNI ALLEGRINI RECIOTO DELLA VALPOLICELLA CLASSICO 2010 50CL
Country: Italy, Veneto, Valpolicella
Grape varieties: Corvina Veronese 40%, Corvinone 40%, Rondinella 15%, Oseleta 5%
AWARDS
Wine Advocate: 90/100

Tasting Notes: While Amarone aims for perfect craftsmanship and a full, pristine range of aromas, full rein is allowed to this category of wine to express all its natural exuberance. The nose is immediately almost bursting with fruit, followed by fresh floral notes and pepper. After prolonged ageing, the wine proffers more evolved nuances of fruit preserved in alcohol and aromatic herbs.

Food Pairing: Traditionally this wine has been enjoyed with dry desserts, such as shortbread, cantucci (dry almond cookies), sbrisolona (a local crumbly cake), however, it also pairs well with dark chocolate soft cakes. Try it with strawberries and tropical fruits as well. Thanks to its outstanding roundness, it perfectly enhances some cheeses, especially a mild Gorgonzola.

This incredibly concentrated wine bears the name of Giovanni Allegrini, the winery"s founder, who considered this his favourite wine.



Case Bottles: 6
Product Id: 0203

For orders €50,00 and above we deliver free to your place
For orders below €50,00 delivery charge €10,00
within city limits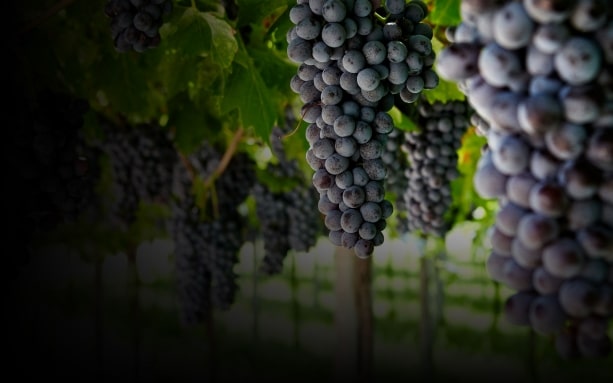 Corvina, Corvinone blend
Corvina is widely grown on the Veneto shore of Lake Garda and the hills of Valpolicella to the north and north-east of Verona. Sometimes known as Corvina Veronese, it is blended with Rondinella and Molinara to produce Valpolicella and Bardolino. It can be a tricky grape to cultivate, as it ripens late and is prone to rot if affected by rains at harvest time. It is a high-yielding grape and quality is very dependent on keeping yields low.

Corvina-based red wines can range in style from a light, cherryish red to the rich, port-like Recioto and Amarone Valpolicella. Most Valpolicella from the plains is pale and insipid, and bears little comparison with Valpolicella Classico from the hills. Some producers such as Allegrini are now producing very high quality 100% Corvina wines.