ISOLE E OLENA CEPARELLO 2019
Country: Italy, Toscana
Grape Varieties: Sangiovese 
Awards:
The Wine Independent 100/100
Falstaff 97/100
Vinum 19/20
Wine Enthusiast 96/100
Robert Parker 97/100

Antonio Galloni Vinous.com 97+/100 The 2016 Cepparello is dense, dark and also very closed in on itself. Those qualities bode well for the future, but readers will have to be patient, as 2016 is going to need at least a few years to come into its own. Black cherry, plum, lavender, spice and new leather gradually open up in the glass, but 2016 is not ready to show all of its cards. This fruit was brought in during the second week of October, which is pretty much optimal at Isole e Olena. 2016 spent 20 months in French oak, with a bit less than 30% new oak, and a few months in cask prior to bottling. An explosion of floral and spice notes punctuates the super-refined finish. 2016 is shaping up to be epic. Don`t miss it!
Drinking window: 2024-2046 (Aug. 2019)

Tasting Notes: Ruby red colour tending to violet. Aromas of cherry, and black currant with hints of dark chocolate on a spicy background.  The tough tannins and acidity are still lashing but well-balanced. The finish is dry, it calls the fruit of opening.  Persistence is of average length.

Cepparello by Isole e Olena is 100% Sangiovese classified as Toscana IGT and is widely regarded as one of the original Super Tuscans. It is made from a selection of the estate's best fruit from vineyards in Barberino Val d'Elsa, in the northern part of Chianti Classico and is aged in French oak barrels. 

Over the years, Paolo has refined his Cepparello by giving it more air during vinification and increasing time spent in oak from 12-14 months to 18-20 months. Although De Marchi started focusing on the use of better quality oak around 1993, it is the increased age of the vineyards themselves that have given Cepparello its overall finesse. The wine is made from a top selection of the estate`s best fruits from the vineyards in Barberino Val d`Elsa in the northern part of Chianti Classico.



Case Bottles: 6
Product Id: 0456

For orders €100,00 and above we deliver free to your place
For orders below €100,00 delivery charge €10,00
within city limits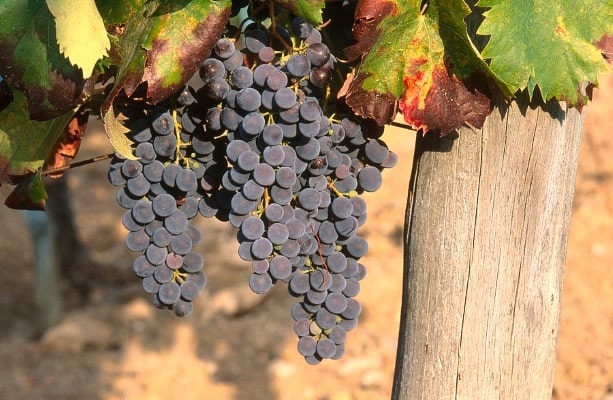 Sangiovese
A black grape widely grown in Central Italy and the main component of Chianti and Vino Nobile di Montepulciano as well as being the sole permitted grape for the famed Brunello di Montalcino.

It is a high yielding, late ripening grape that performs best on well-drained calcareous soils on south-facing hillsides. For years it was blighted by poor clonal selection and massive overcropping - however since the 1980s the quality of Sangiovese-based wines has rocketed upwards and they are now some of the most sought after in the world.
It produces wines with pronounced tannins and acidity, though not always with great depth of colour, and its character can vary from farmyard/leather nuances through to essence of red cherries and plums. In the 1960s the advent of Super Tuscans saw bottlings of 100% Sangiovese wines, as well as the introduction of Sangiovese/Cabernet Sauvignon blends, the most famous being Tignanello.